Quiltville Custom Quilting
http://www.quiltville.com
---
Take A

Scrappy Trip Around the World!

When made using planned chains of color that form radiating diamonds around each center square,
this pattern is called "many trips around the world". But let's take the organized rounds of colors away,and free ourselves while letting "anything go". We are just scrappy tripping!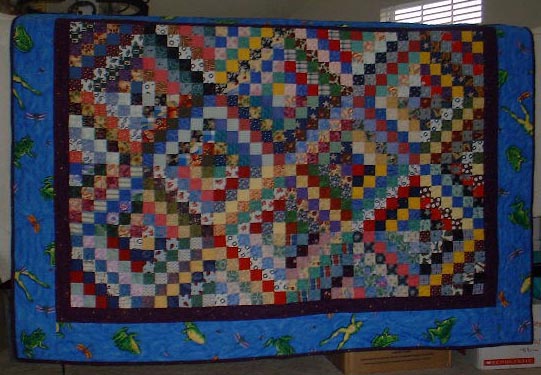 Note! The hosting of this pattern has been moved to my
Quiltville's Quips & Snips
Blog!
Visit our new location here:
http://quiltville.blogspot.com/2005/06/scrappy-trips-around-world.html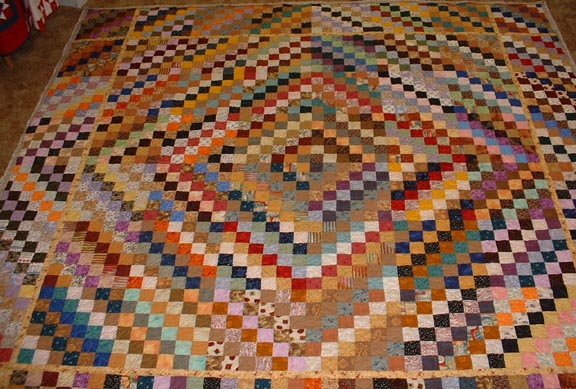 Here is one made by Janice K set in "Barn Raising"! Made for a neighbor friend in 2005, it measures 100"X100"!